How to fix USB debugging greyed out?
" - I have enabled Developer options but can not enable USB Debugging(it is greyed). What can I do to bypas this. I need to use this option in order to use ADB. I did factory reset, cleared cache, restart device, remove battery, but it won't work. - From Hashken"
USB Debugging Mode is one thing that you cannot skip to know if you are an Android user. The primary function of this mode is to facilitate a connection between an Android device and a computer with Android SDK (Software Development Kit). So it can be enabled in Android after connecting the device directly to a computer via USB. Unfortunately, manay android users might find that it is impossible to enable USB Debugging Mode (grey out) even if the Developer Options is turned on. Here is how to fix it:
Solution 1: Unplug the USB cable before opening USB Debugging
It is recommended to enable USB debugging before plugging your device in to the computer. Unplug device then try to enable USB debugging.
This should work. If so, you can then plug it back into the computer and it should work.
On the phone connection pop-up, make sure you set it to "Media Sync (MTP)" or "Transfer files".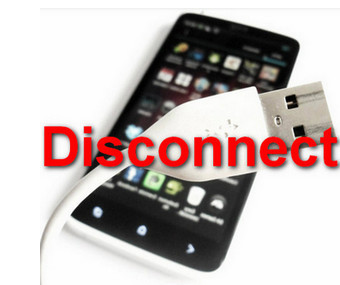 ---
Solution 2: Selecting the default mode as Internet connection
When you connect your phone to your PC using the USB cable, try selecting the default mode as Internet connection. Go to Settings -> Connectivity -> Default Mode -> PC Software. Then, enable the USB Debugging mode under Applications -> Development -> USB Debugging.
Solution 3: Use USB debugging mode on a device running KNOX (For Samsung )
By default, My KNOX and KNOX Premium (through CellWe EMM) disables USB debugging on a device when it creates a secure container.
IT admins KNOX Premium (through CellWe EMM) can later enable USB debugging mode through the Admin Portal: Simply select Policies > Mobile > Samsung KNOX Device Settings > Restrictions Settings > Permit USB debugging > Yes. On the device, you need to go to Android Settings, enable Developer options, then enable USB debugging. The exact steps vary depending on your Android version, as described in Using Hardware Devices.
If you are using My KNOX, you cannot enable USB debugging mode while the container is installed. Unfortunately, you have to root your device and uninstall 'My KNOX' (enter Knox, chose Knox settings app -> More Information -> unistall Knox.), then you will be able to turn on USB debugging mode.
If you are using KNOX Workspace with another, non-Samsung MDM solution, please consult the MDM documentation or Support for details about how USB debugging is managed.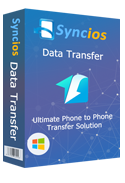 One-click Phone to Phone Transfer in lossless quality.
Multiple OS supported: multiple phones run Android and iOS.
Recover iTunes/iCloud backup to iOS or Android devices
Sync contents from iTunes Library to PC and devices.
Backup mobile phone data to computer and restore in any time.
What's next? Download Syncios Data Transfer now!