How to Custom and apply Ringtones on Samsung Galaxy S9
After getting your new Samsung Galaxy S9, to be different, you start to think how to make a cool ringtone for your own Samsung Galaxy S9 to replace the original ringtone of iPhone. We need our favorite song to remind us to pick a call, but how to make it possible? In this tutorial, I'll share you my experience on how to make ringtone and apply them on Samsung Galaxy S9 for free, please follow the simple guide below.
To make it easier to understand, this article will be divided in two parts. To custom and apply ringtones on Samsung Galaxy S9, the only tool we need is Syncios Phone Manager, a free handy tool, helps you customize any piece of audio file including your favorite songs into Samsung Galaxy S9 ringtones. You can make as many as ringtones you want, totally free and quickly. Let's see how it works. Firstly, download and install Syncios Mobile Manager from below.
Syncios Mobile Manager
Syncios Mobile Manager is an easy-to-use and powerful iOS&Android Mobile manager, which is well-designed for users who want to manage device contents on PC. It allows you to export contacts, apps, photos, music, ringtone, videos, SMS messages, eBooks and more.
Support to transfer, edit, backup, manage, view mobile data.
Download videos from 100+ video sharing sites.
Handy tools: Audio converter, video converter, ringtone maker, etc.
Part 1. Custom Samsung Galaxy S9 Ringtones
Step 1Launch Syncios Mobile Manager then connect Samsung Galaxy S9 to computer.
Step 2If you need to export songs from S9 phone to computer firstly, go to My Device on the top bar > Media >Audio to export songs from your phone to computer.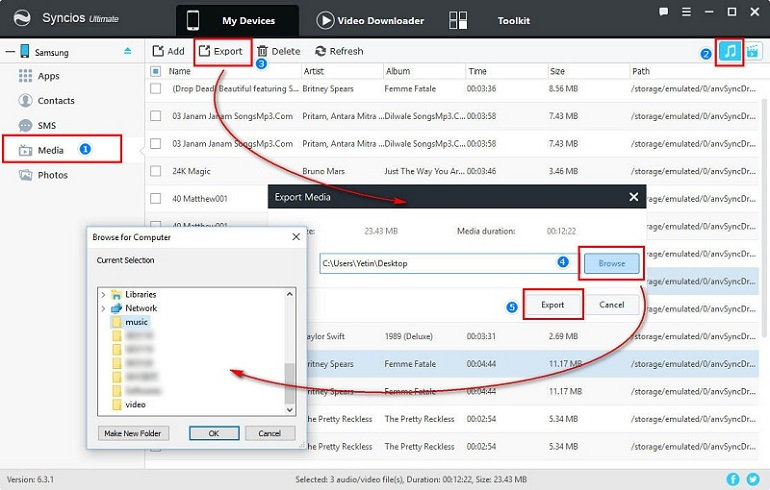 Step 3Then find Toolkit on the top bar and navigate to Ringtone Maker.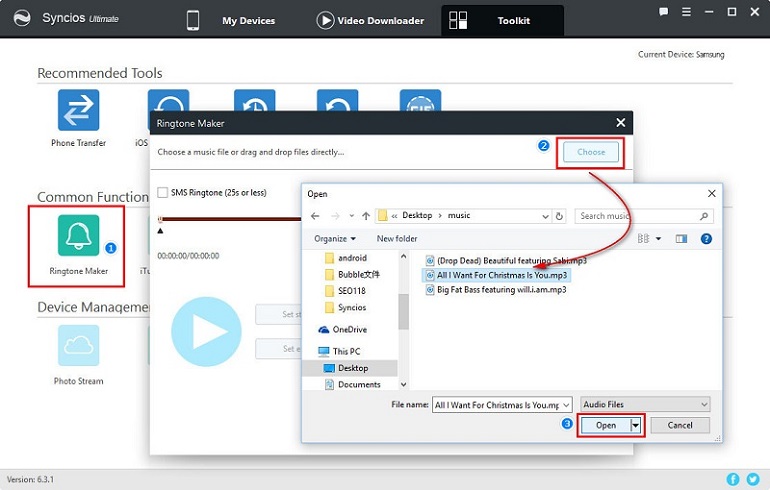 Step 4Now choose a song from computer then set start and end of this song. Lastly, save & Import to your S9 device. Or you can also save the ringtone to PC.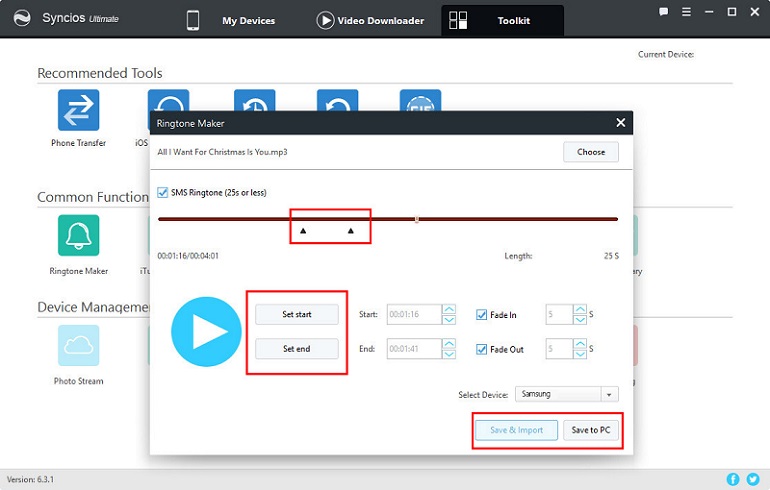 ---
Part 2. Apply New Custom Ringtones on Samsung Galaxy S9 for the Entire Agenda
Step 1Find Settings on your Galaxy S9 and go to Sounds and Vibration then navigate to Ringtone.
Step 2Scroll to the bottom of the list and tap the option that says Add from phone. A new pop-up menu will ask you to choose the app you want to use to complete this action. Select Sound Pick.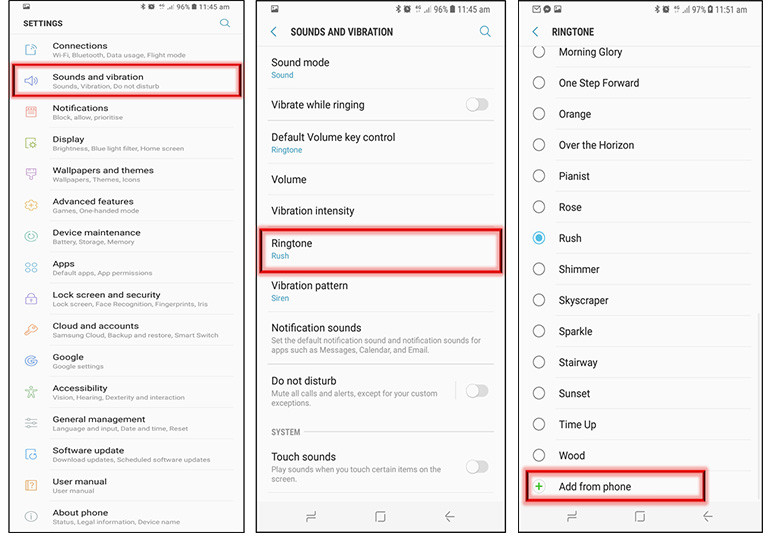 Step 3Then you can find the ringtones you've customized and imported under Tracks. Tap on it and click on Done button to set this ringtones for your entire agenda. ( Tips: The phone chooses by default the highlighted part of your audio file. If you want your ringtone to the play the entire song, uncheck the box on the left side of the highlights only option. )
You can also follow detailed tutorial here to choose ringtone and message tone on Samsung Galaxy S9.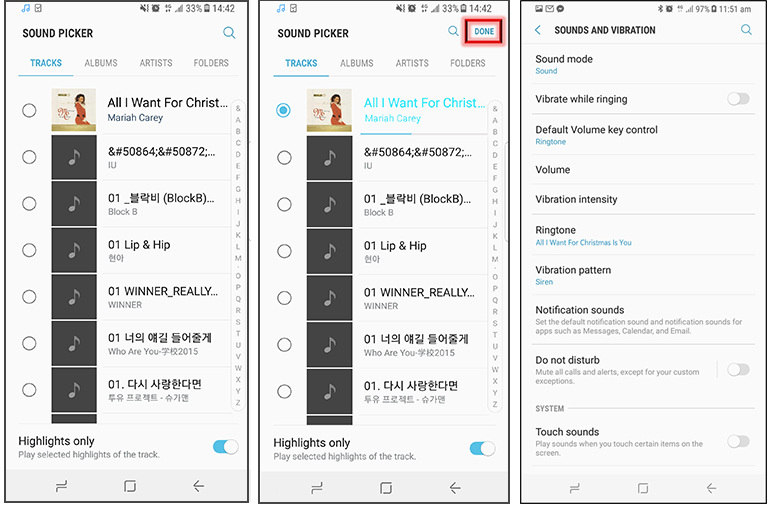 ---
Part 3. Change Samsung Galaxy S9 Ringtone for Individual Contacts
Step 1Launching the Contacts app and find the contact you like, tap on it.
Step 2Select Edit and tap on the button that says More. Using the extended menu, scroll the bottom and tap on Ringtone. Now navigate to Add from phone and tap it.
Step 3Select Sound Picker inside the Complete-Action-Using window. Then choose the special ringtone and save the changes to take effect.
---
Extra Tips: How to Download Streaming Music to Android?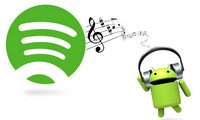 Is it possible to download and move your Spotify music or playlists to Android phone or Android tablet? Tried a number of ways and services but feel exhausted? Here Spotify Music Converter provides you the best solution to download Spotify music or playlists to audio formats like MP3, AAC, WAV, or FLAC, then you can move your Spotify playlists to Android devices effortlessly.
---