How to Transfer Music from Android Devices to Computer
Music has been playing a great role in our daily life, almost everybody enjoy wonderful music wherever they are and whatever they do. According to statistics, Taylor Swift, The country-turned-pop star, raked in $170m from June 2015 to June 2016, crowned world's top-earning artist in Forbes' celebrity rich list of 2016, which reflected that how people love music worldwide (actually, last year's highest-paid was also a musician, Katy Perry, who banked $135m in 2015, according to Forbes).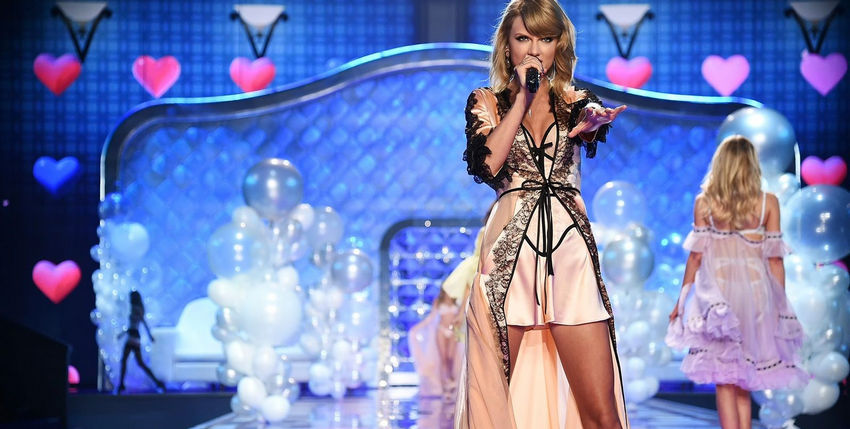 As we all know, nowadays, we mostly listen to music on our cell phones or an iPad, of course, sometimes on our computer, so it's incredible for us to sync music from our cell phones to computer. There are many kinds of Android devices, as well as many major computer operating systems. Some phones try to make syncing simple, by automatically prompting you to choose what kind of files you're trying to send; sometimes it works, and sometimes such steps make the process even more confusing. As an old user of Android and a fanatic music lover, I'd like to narrow down your pain to endure when transferring music from Android device.
---
Method 1: Transfer music from Android to computer by using USB cable
This method could be very primary and may not be cool. And sometimes it takes long time to find the location of your music if you're not familiar with your folder in your device, that's why this method seems to be a little complicated and may not be a effective way.
Step 1: Connect your Android device to computer via USB cable, and your computer will recognize it as a removable USB drive.
Step 2: Drag down Notifications panel from the top of your phone's screen, connect as "Media device(MTP)". Click"ok" when the "Allow USB debugging" pop out.
Step 3: Ensure the drive installed succecefully on your computer. Open the Portable Devices and find "music" (some devices may not the same folder).
Step 4: Select and copy the music what you want to transfer from your Android to your computer.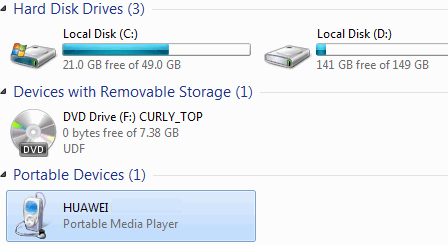 ---
Method 2: Sync your Android music to computer via Syncios Mobile Manager
Syncios Mobile Manager is a convenient and helpful application, which makes it easy to help you sync all types of files to your computer from your Android phone. The best advantage of this approach is that with a visual panel, where you are able to preview, edit, manage all your contents on your device, tips as follows:
Step 1 Download and install Syncios Toolkit on your computer and run it. And click into 'Mobile Manager' on Syncios Toolkit interface to intiate the Syncios Mobile Manager. If you are on Mac computer, directly click the download button to get into it.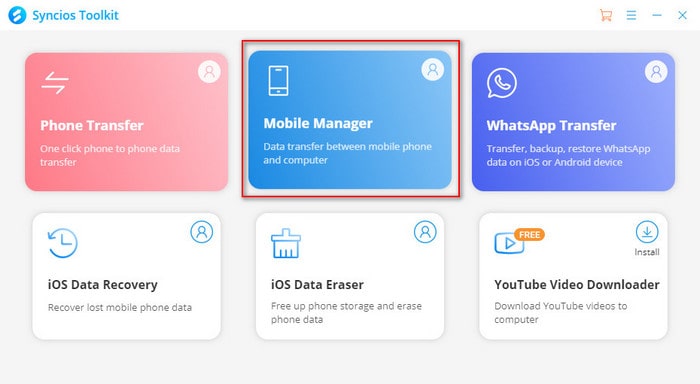 Step 2 Click on "Music" button on the top menu in program homepage.
Step 3 Select the music which you'd like to transfer to your computer, by ticking off the box in front of the title selectively.
Step 4 Click on "Export" button and choose your backup path on PC according to the what prompts instruct.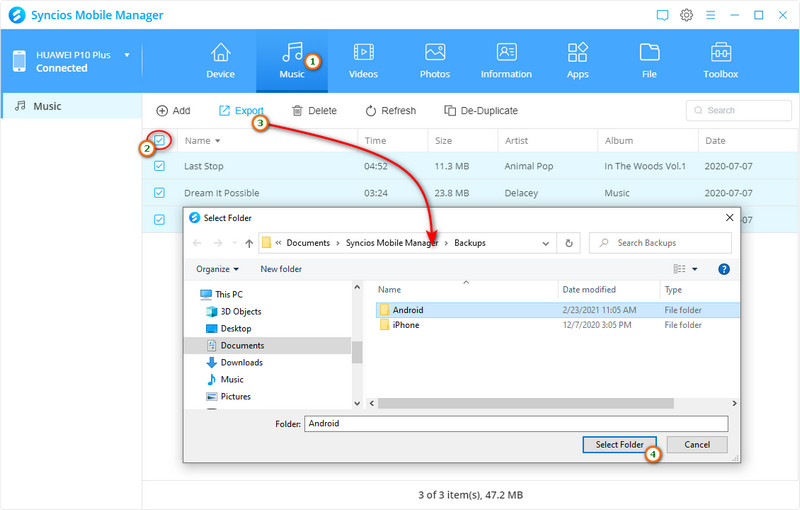 ---
Method 3: Transfer all music from Android to PC simply on one click
The final method could be the easiest and the best way to transfer your music to computer, since Syncios Data Transfer can simply by ONE CLICK to backup all music from your Android device to computer. What's more, it enables you to restore iTunes music to your devices as well, worth a try!
Step 1 Click the download button provided below to get a Syncios Toolkit onto your computer. And then click into 'Phone Transfer' mode on the interface to initiate the Syncios Data Transfer.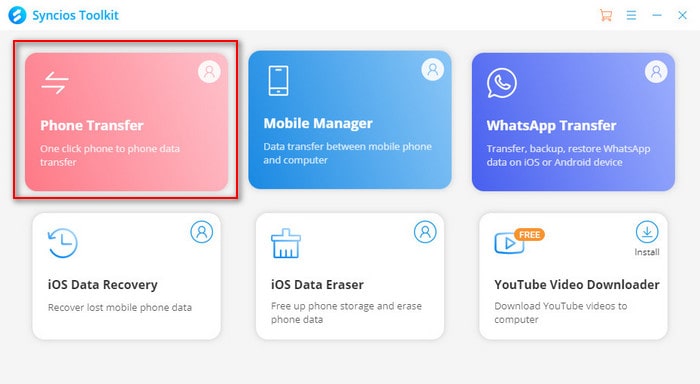 Step 2 Select "Backup" from the homepage.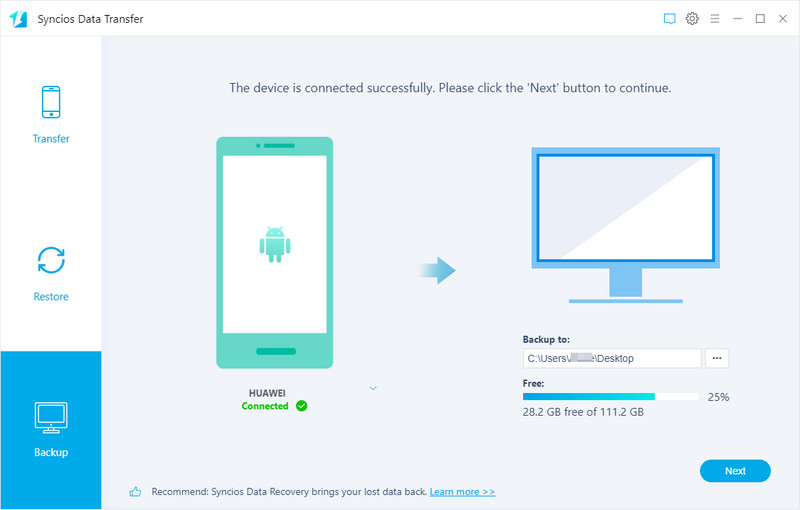 Step 3 Tick off "Audio" on the checkbox, then click on "Next" button, before long, all your music will be transferred to the computer successfully.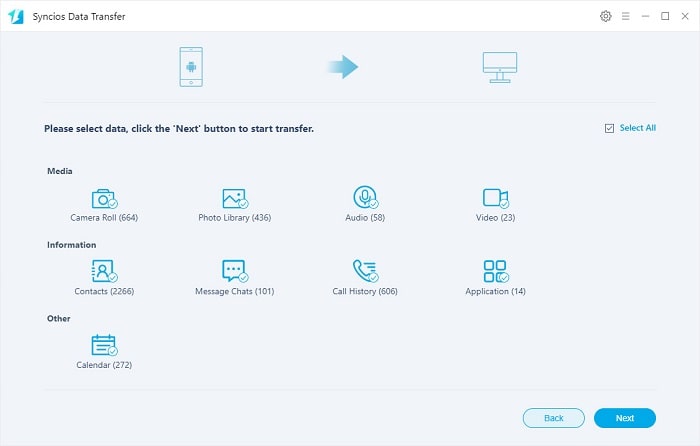 The program currently is available for both Windows and Mac system. Simply download and have a try on.
---
Conclusion
Above are 3 useful methods to backup Android music to computer. You can use the most commom way, move music from Android to computer by manual, or use Syncios to 1-click transfer all songs or select certain audio files to computer. Choose the one you like.
Syncios Mobile Manager (Win and Mac):
Syncios Data Transfer (Win and Mac):