HUAWEI Honor 6 Plus
A near high-end Android phone at half the price.
Huawei Honor 6, is the brand Huawei uses to sell some of its phones in Europe and it's the name attached to the new Honor 6 Plus. A 5.5-inch Android smartphone with a full HD display, an octa-core processor and a quirky dual 8-megapixel camera, it's got everything you need to cope with your social network. And true to the Honor brand's affordable promise, the 6 Plus comes with a low price. Huawei is calling the Honor 6 'the world's fastest smartphone', thanks to a combination of a custom octa-core CPU and next generation LTE connectivity, which is quite a claim to make in such an affordable phone.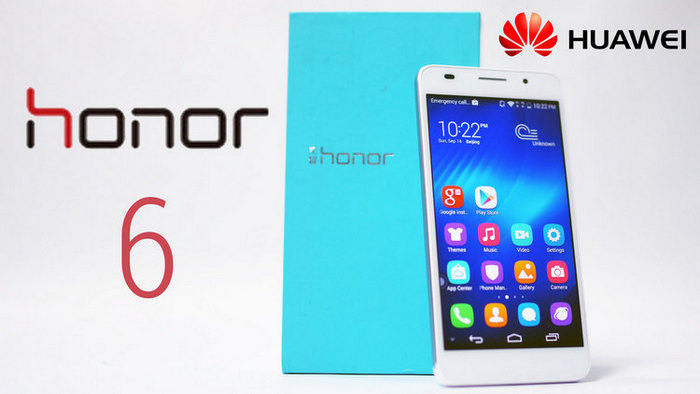 Of course, it's not enough to simply pack your Android smartphone with box-ticking components any longer. People demand a dash of style and personality from their handsets, even if they are only paying half the asking price of the aforementioned Nexus 6.
THE GOOD: The Huawei Honor 6 Plus' big, bold screen is great for video, its processor handles most tasks well and its camera takes shots that are ideal for Facebook.
THE BAD: It's running a version of Android several iterations out of date and the custom interface on top makes the phone not only awkward to use, but also often sluggish to navigate.
THE BOTTOM LINE: With its good screen, strong processor and solid camera, the Honor 6 Plus is well-equipped for most all the social-networking fun you could want and doesn't ask for much cash in return. It's a shame about its clunky, outdated software, though, which does somewhat take the shine off.
Reasons to choose Apple iPhone 6
Now, one doesn't think much about this unless you, like a lot of others, have just recently decided to switch from an Android mobile device to an iOS device, expecially the latest iPhone 6/ iPhone 6 Plus.
| | | | |
| --- | --- | --- | --- |
| | APPLE IPHONE 6 | HUAWEI HONOR 6 | Winner |
| More storage | 128 GB | 32 GB | iPhone 6: More internal storage capacity (about 4 times) |
| Slightly slimmer | 6.9 mm | 7.5 mm | iPhone 6: 8% thinner design |
| Better Battery | Up to 250 hours | Up to 200 hours | iPhone 6: Around 25% longer stand-by time with 3G |
| Lighter | 129 g | 165 g | iPhone 6: 22% lighter design |
When you are switching from Android HUAWEI Honor 6 to a new iPhone, the first thing you need to do is transferring all important files from your old phone. However, the task is not so easy-handling. Syncios Data Transfer can be your best choice, which is an all-in-one phone to phone data transfer software, and it makes it easy for you to move data from Huawei Honor 6 to iPhone. Easily to copy contacts, messages, call history, photos, music, videos from huawei honor 6 to iphone.
Firstly, you should download and install the HUAWEI to iPhone Data Transfer tool on your PC, which has both Windows version and Mac version.
How to transfer data from HUAWEI Honor 6 to iPhone 6
Step 1: Run the HUAWEI Honor 6 to iPhone Data Transfer Tool on your PC
Run the HUAWEI Honor 6 to iPhone data transfer tool on the computer. Select 'Phone to Phone Transfer' mode which will be on the homepage and simply click Start button to move content from HUAWEI to iPhone. You will see the main screen shows connecting devices is required.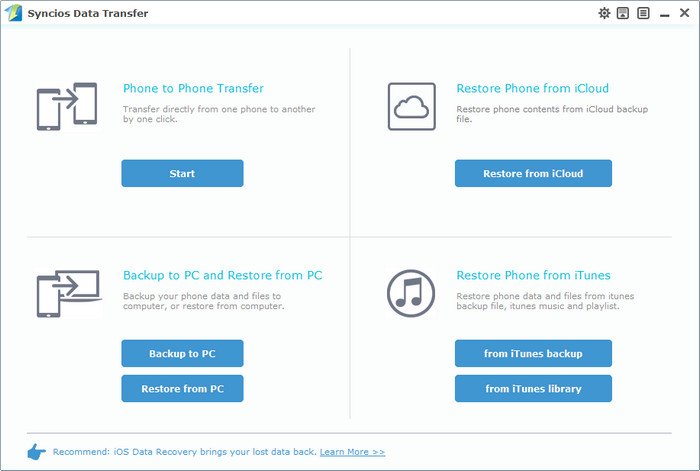 Step 2: Connect both your HUAWEI Honor 6 and iPhone
Connect both your HUAWEI device and iPhone to the computer with USB Cables. Please wait for a while for the devices to be detected. This Huawei to iPhone Transfer tool will quickly recognize the two phones. Then, your HUAWEI Honor 6 is displayed as "Source" Phone on the left, and your iPhone, the "Target" Phone on the right.
Phones should be displayed in the place of 'Source' and 'Target', the data will transfer from 'Source' to 'Target'. When clicking "Flip" between the phones, you can change their places to transfer contacts, videos, text messages, photos and music from iPhone to HUAWEI phone or tablet.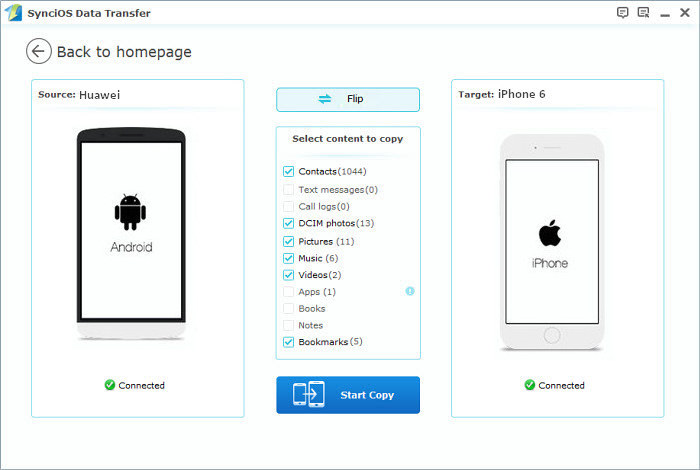 Step 3: Transfer SMS, Contacts, Photos, Video, and Music from HUAWEI to iPhone 6
Please make sure iPhone 6 is in the Target Device pane. In the middle of the interface, you will see all classified contents such as photos, music, videos and of course, contacts, which can be transferred by the Huawei to iPhone transfer tool. Just tick off the files you would like to transfer and then click "Start Copy" button. A message is going to be presented to you saying Copying Data. After a while, the data you chose will be transferred to your new iPhone.
Important: During the process, never disconnect either phone.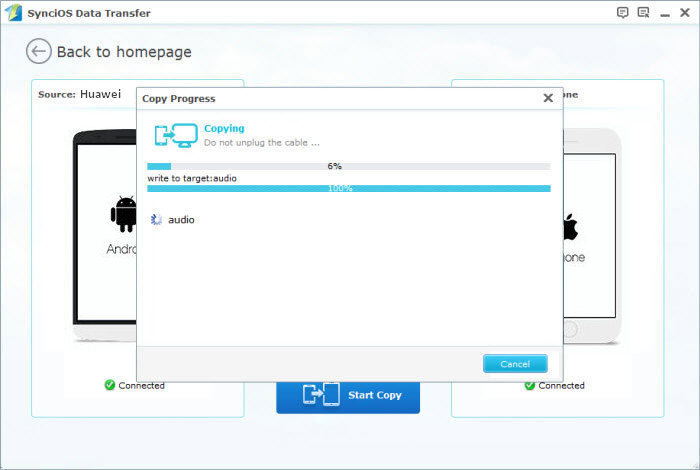 Tags
HUAWEI Honor to iPhone Transfer | HUAWEI Honor 6 to iPhone Transfer | HUAWEI Honor 6 Plus to iPhone Transfer | HUAWEI Ascend Mate 7 to iPhone Transfer | HUAWEI Ascend P7 to iPhone Transfer | HUAWEI P8 to iPhone Transfer | HUAWEI X2 to iPhone Transfer | HUAWEI contacts to iPhone Transfer | Transfer from HUAWEI to iPhone | HUAWEI U8825D to iPhone Transfer | HUAWEI Mobile to iPhone 5 Transfer | HUAWEI to iPhone Transfer
Supported Huawei to iPhone Transfer
HUAWEI

HUAWEI Honor 6, HUAWEI Honor 6 Plus, HUAWEI Ascend Mate 7, HUAWEI Ascend P8, HUAWEI Ascend P7, HUAWEI X2, HUAWEI X1, HUAWEI U8825D, HUAWEI IDEOS, HUAWEI U8815, HUAWEI U8818, HUAWEI U8860, HUAWEI U8650, HUAWEI U8661, HUAWEI C8812 ...

Apple

iPhone 6/6 Plus, iPhone 5S/5C/5/4S/4/3GS, iPad, iPad Mini, iPad Air, iPod Touch etc.
Support iOS 8.
Just take HUAWEI Honor 6 to iPhone transfer as the sample, other Huawei devices are just the same. Try Huawei to iPhone Transfer to transfer data from HUAWEI to iPhone in 1 click!